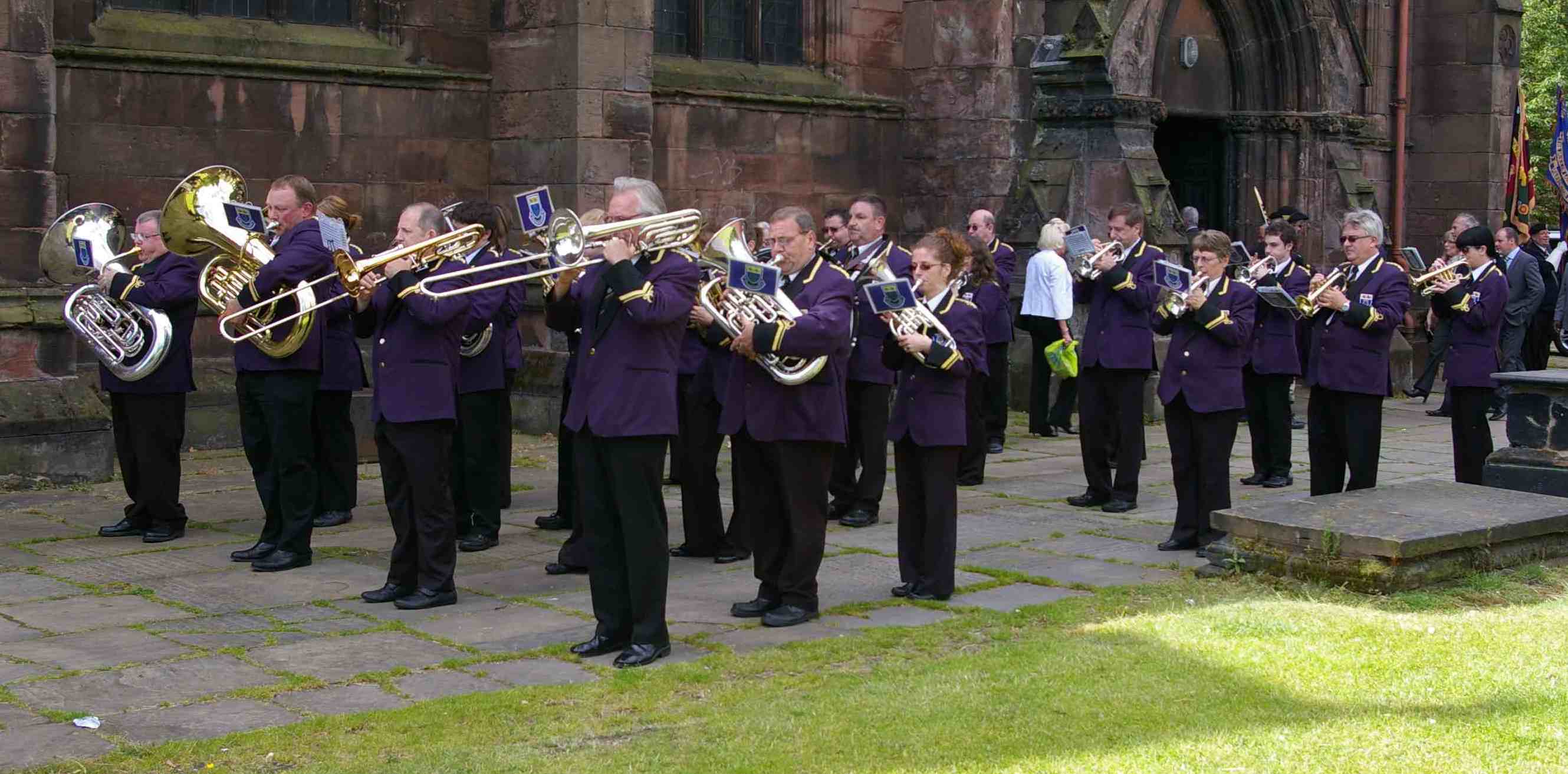 Welcome from WARRINGTON BRASS
Thank you for visiting our site we hope you enjoy it.
Please use the links on the left to explore.
Warrington Brass is a very social, non contesting brass band that perform thoughout the year.
This includes summer marches, Christmas playing and more formal concerts. If you would like further information about the band please contact us.